2022-23 National Cohort: Mid-America Arts Alliance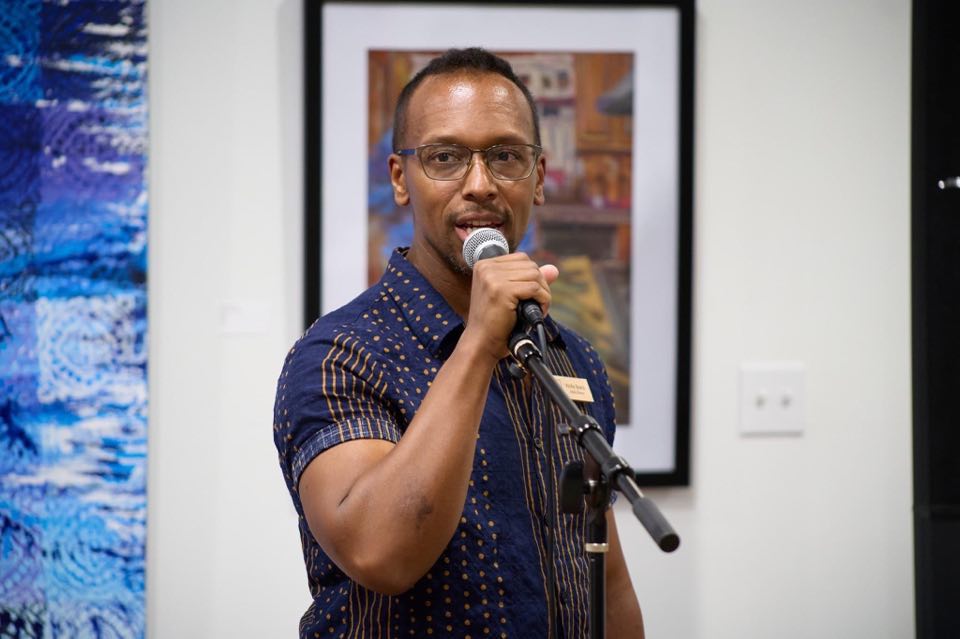 Wolfe Brack, Kansas City, Missouri
Visual Artist, Curator, and Artistic Director, IUAH
Wolfe Brack is a self-taught visual artist and curator, born and based in Kansas City, Missouri. His work deals with the minute, the unnoticed, and the humorousness that is often overlooked. He draws inspiration from architecture, natural forms, and human personality traits. Brack comes from a line of artists and briefly attended the Kansas City Art Institute in 2002. During this time, he learned fire-based performance and performed semi-professionally around the region. In 2011, he became director of GLOW, an interactive UV body painting and entertainment group. In 2013, Brack attended culinary school and worked briefly as a chef. These experiences and connections informed his future career path, as operations manager for the InterUrban ArtHouse, an arts nonprofit in Overland Park, Kansas, and his current position as the artistic director for IUAH, overseeing gallery exhibitions, programming, performances, and events in the space, as well as curating offsite corporate spaces on the ArtHouse's behalf. He works toward equity in the arts through deliberate representation of artists from marginalized communities. Brack has juried multiple art shows and competitions, has been a contributing editor for a local arts publication, and has served on public art selection committees. He sits on the board of directors for the Kansas City Toy and Miniature Museum. Brack loves to create experiences. Whether through visual art that demands close inspection, immersive events and performances, or thought-provoking exhibition curation, he encourages people to engage with themselves and each other through the arts.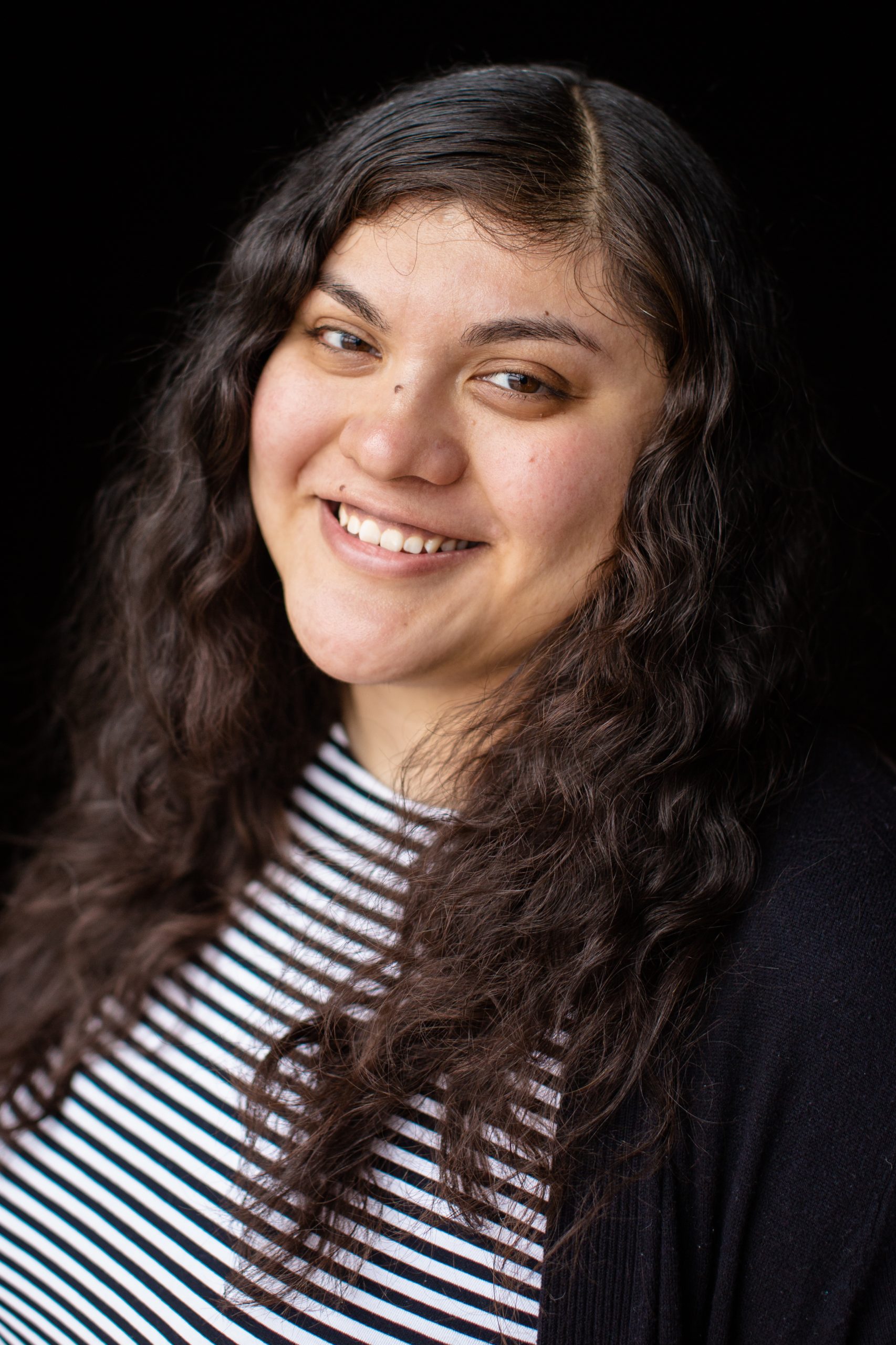 Blanca Herrada, Lawrence, Kansas
Artist, Activist, Educator, Lawrence Arts Center
Blanca Herrada is a Queer, Mexican American artist and activist living and working in Lawrence, Kansas. Her work, shown locally and regionally, often focuses on her life experiences, friends, and family. Herrada enjoys working on large-scale oil paintings, often combined with mixed media to create contemporary pieces that combine traditional and new methods. Herrada enjoys working within the intersections of art and activism and is passionate about her community. They have been privileged to coordinate and work on several public art projects and currently teach classes at the Lawrence Arts Center. Herrada formerly taught workshops to adults with cognitive and physical disabilities through Douglas County day services. She enjoys working with diverse communities to spread her love for the arts and strives to make art spaces more accessible and welcoming to everyone.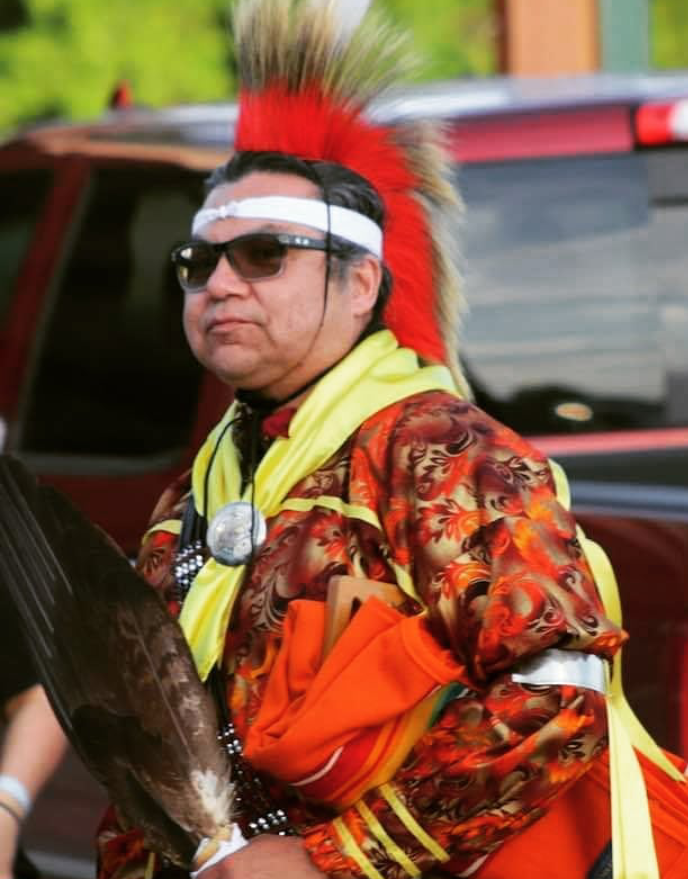 John Levi HorseChief, Hominy, Oklahoma
Program Assistant, Osage Nation Museum
John Levi HorseChief is from the Osage, Pawnee, Blackfeet, and Potawatomi Nations and is a father and grandfather. He serves as the program assistant at the Osage Nation Museum, where he enjoys helping constituents with research requests and image requests and, in particular, working with files that contain his culture and language as an Osage citizen. His passions and hobbies are digital archives and beadwork. He also likes to make moccasins and whatever beadwork is necessary for himself and his family. He would like to learn more about conservation, diversity, inclusiveness, and justice through this fellowship.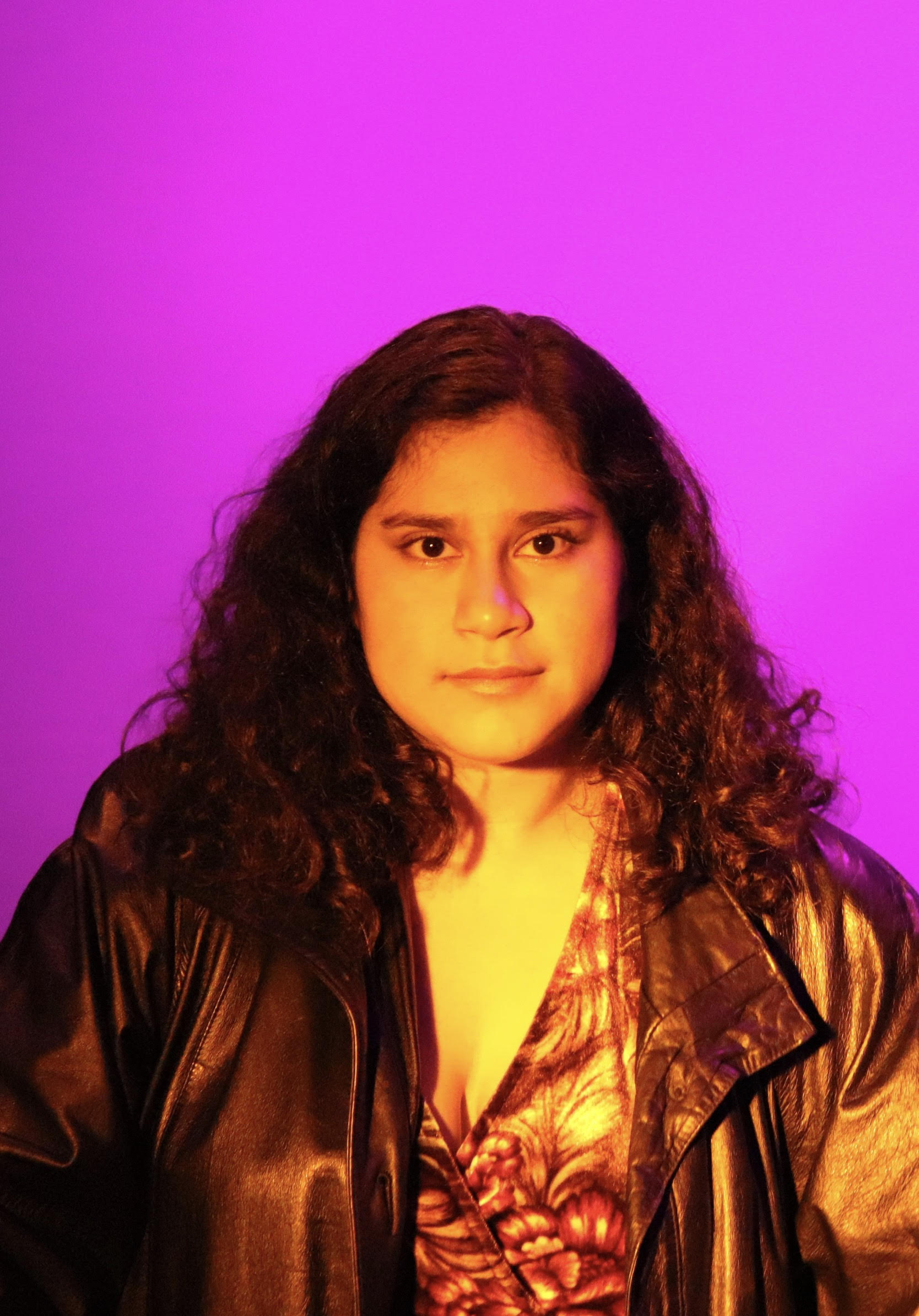 Alicia Margarita Olivo, Pasadena, Texas
Membership and Operations Coordinator, Benvenuti Arts
Alicia Margarita Olivo is a Houston-based Mexican American playwright, performer, and weather enjoyer, whose work focuses on the fiery interactions between identity, gender, rage, and memory. With Benvenuti Arts, an arts consulting company for small and mighty arts organizations, Alicia proudly serves as the Membership and Operations Coordinator. Alicia's plays have been developed and received readings with Rec Room Arts, Stages, Company One Theater, The Workshop Theater, Teatro Chelsea, Telatúlsa, AlterTheater, and The Inkwell Theater. Alicia has been a finalist for the 2021 Del Shores Foundation Writers Search, AlterTheater and La Lengua Teatro's Historias de Descolonización Commission, Theatre Lab at FAU's Fair Play Initiative, Texas State University's Black and Latino Playwrights Celebration New Play Development Workshops; and a semi-finalist for The Future of Playwriting Prize, twice. Alicia holds a bachelor's degree in theater studies and comparative race and ethnicity studies from Wellesley College. Alicia loves talking about comic books, good food, and the weather.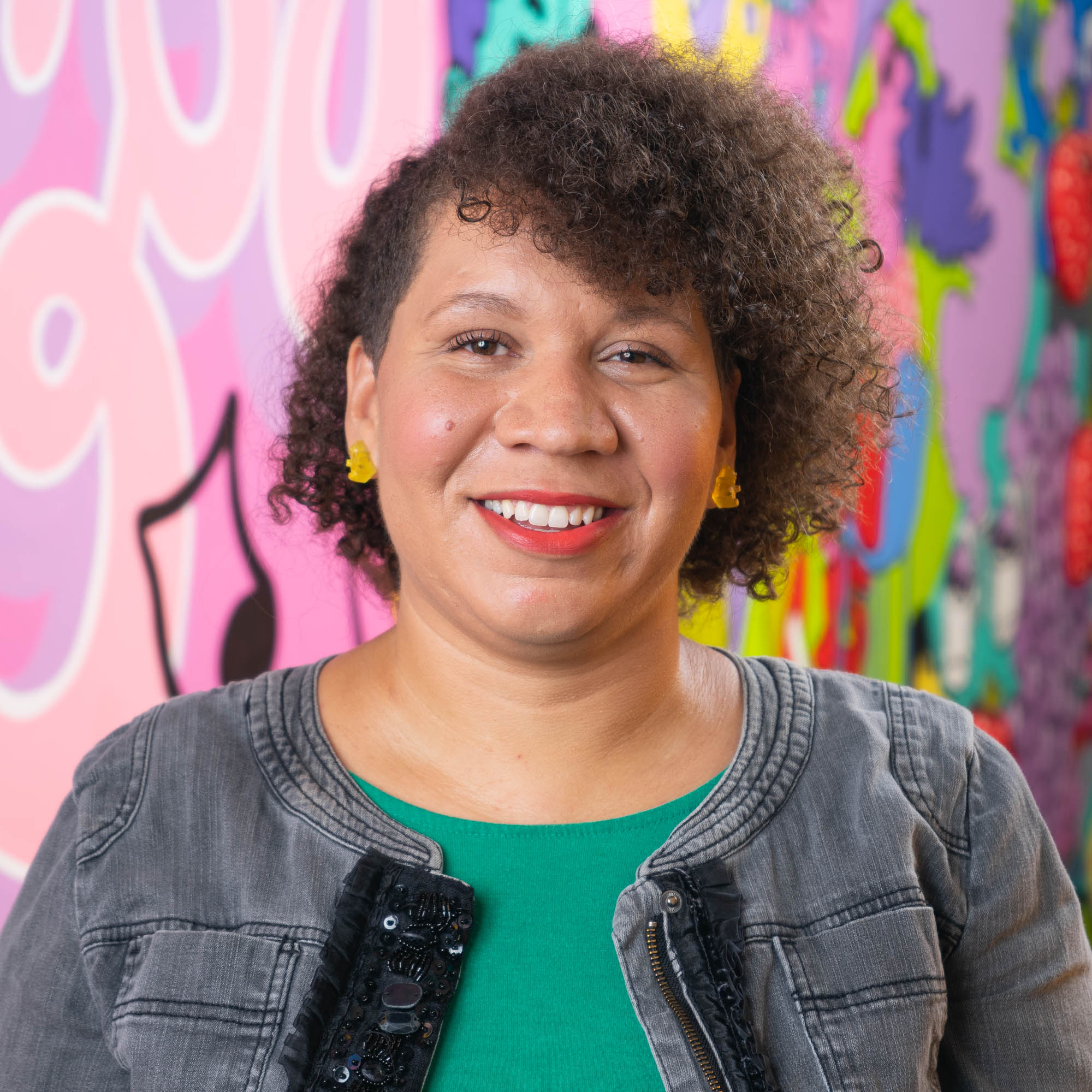 Jacquline Smith, Omaha, Nebraska
Youth Studios Manager, The Union for Contemporary Art
Jacquline Smith is the youth studios manager at The Union for Contemporary Art. In addition to developing and administering The Union's youth engagement programs, she serves as a liaison between the artists, partner organizations, youth and their families. They graduated from the University of Nebraska at Omaha with a bachelor's degree in general studies – art concentration, with a certification in nonprofit management. Smith has long been an advocate for youth, dedicating nearly 20 years of service through mentorship, summer camps, schools, and other youth-based programs. Incorporating their love for travel, adventure, and helping others, they have spent time volunteering abroad as a teaching artist in San Ignacio, Belize and Baños, Ecuador. Locally, Smith has organized group art shows as a means to bring awareness to issues impacting their community and raise funds for local charities. They see art as a tool to express oneself and better understand the world around us. Through art, they hope to encourage youth to find their voice and build strong relationships within and outside their communities.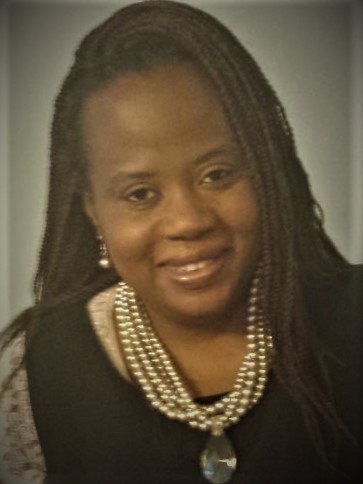 Brazierdene Watts, Little Rock, Arkansas
Grant Programs Manager, Arkansas Arts Council
Brazierdene Watts has worked for the Arkansas Arts Council for 12 years, first as grants specialists and currently as its new grant programs manager. Watts worked for six years at the Arkansas Department of Education as its grant programs manager for character education and service-learning grant programs. She holds a master's degree in philosophy. She is also a co-pastor and greatly enjoys serving people in all aspects of her life. She is a proud mother of three and grandmother of four, as well as a wife of 35 years. Watts strives to continue to grow in the area of leadership so that she will not only be able to achieve and lead in her work environment but in all of her environments. She hopes to be an example to future leaders.