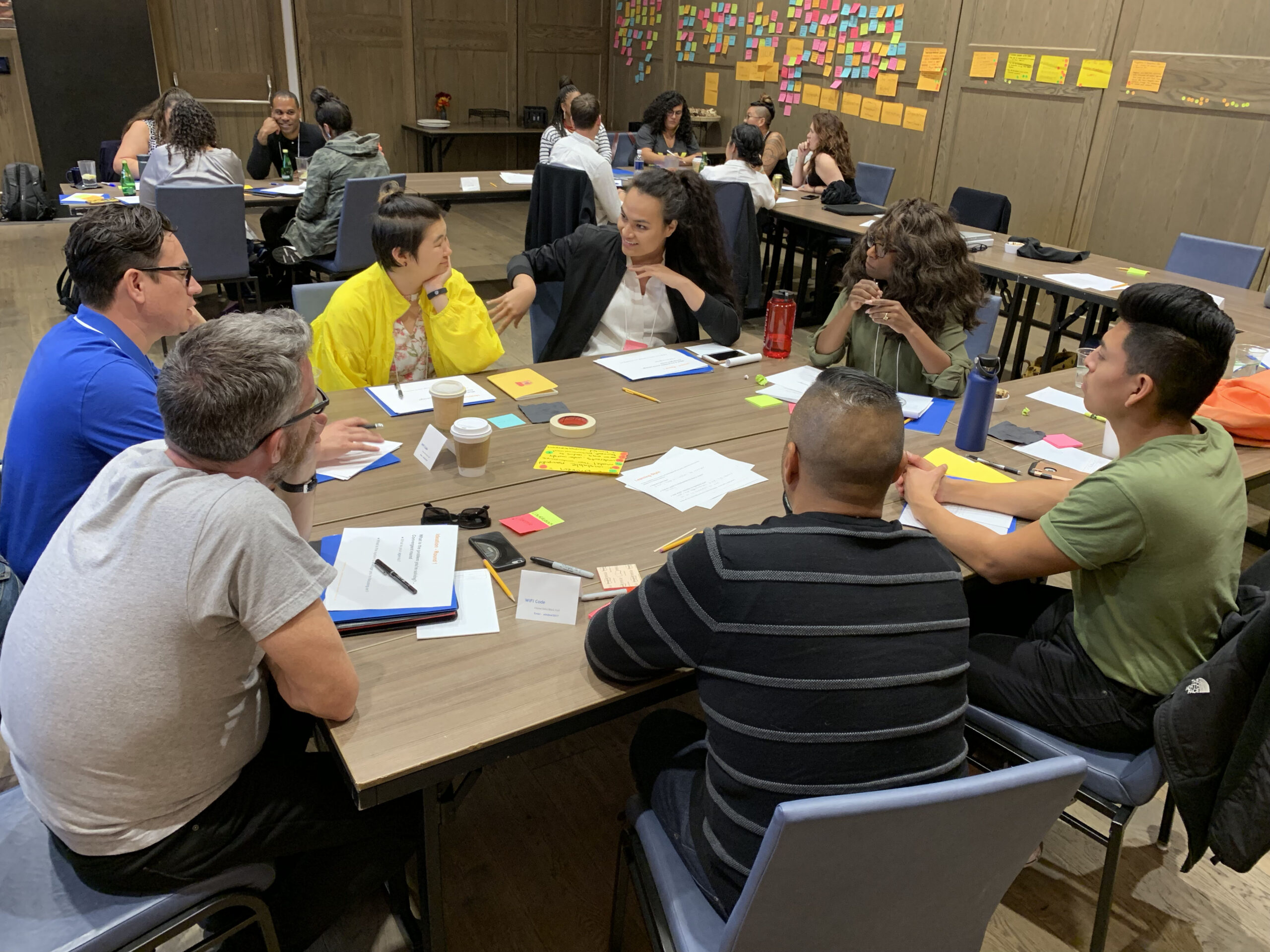 Engagement
The leaders in this group have incredible individual and collective professional and creative accomplishments, and WESTAF is committed to support their continued personal and professional development and engagement. Members of this network are included in:
WESTAF's board of trustees

WESTAF's Equity and Inclusion Committee, a subcommittee of the board (and the former Multicultural Advisory Committee)

WESTAF staff
High-level, local, regional, and national convenings, including those hosted by the National Endowment for the Arts
WESTAF funded grant panels, including TourWest, WESTAF CARES, and the Regional Arts Resilience Fund

Grant panels for the National Endowment for the Arts, states arts agencies, and local arts agencies

WESTAF's annual

Arts Leadership and Advocacy Seminar
Highlights
In 2016 and 2019, the Emerging Leaders of Color alumni convened in Tacoma, WA and Denver, CO to begin discussions about their engagement with WESTAF and how their experiences and contributions would shape the broader field. 
In 2019, WESTAF contracted Program Evaluator

Andrea Giron-Mathern

to learn about the impact, experiences, and results of the ELC program. Leaders described the important impact this program had on them to build community and recognize the value their perspectives bring to their work. Find the evaluation report

here

. 
The Leaders of Color Alumni Advisory Committee began holding regular conversations in early 2020 to discuss the current needs of the network, as well as ongoing collaboration with each other and WESTAF to further support their professional objectives.



The advisory group continues to co-create engagement strategies. These include alumni communication channels, quarterly "skillshare" workshops, and the planning of regular convenings that will support mid-career BIPOC arts leaders.