Meet the BIPOC Artist Fund Awardees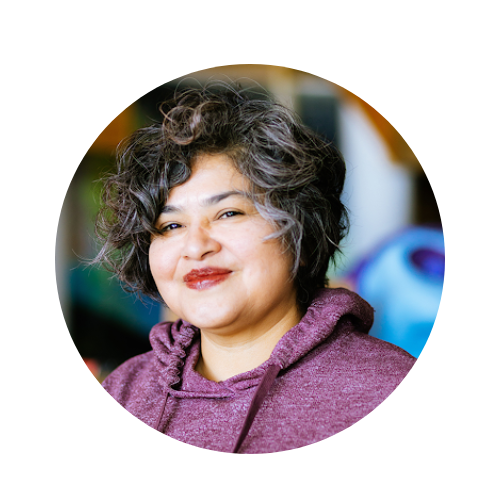 Indra Arriaga - Anchorage, AK
Mexican artist, writer, filmmaker, and researcher Indra Arriaga is currently based in Alaska, where she has gained national and international recognition for her artistic work. In 2019, Arriaga was awarded the Rasmuson Foundation Individual Artist Award for her project, Etimologías Opacas/Opaque Etymologies. Her most recent film, Sabor Ártico: Latinos en Alaska (Arctic Flavor: Latinos in Alaska), was funded by Latino Public Broadcasting and is set to be screened in September as part of the Los Angeles New Filmmakers Festival. Arriaga is actively involved in various organizations, serving on the board of Perseverance Theatre, as well as the advisory committee for Identity. She also advises the Center for Technology and Civic Life, a nonpartisan organization that aims to enhance electoral practices nationwide. Currently, Arriaga is working as the artistic director for the Out North Fringe Festival in collaboration with Out North.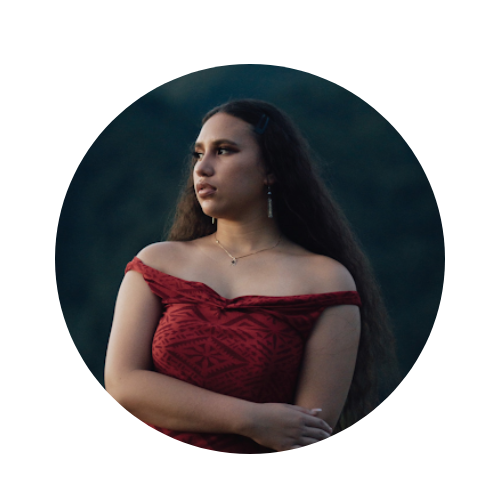 Gabrielle Tepora Tauiliili Langkilde - Pago Pago, AS (American Samoa)
A Samoan writer born and raised in American Samoa, Gabrielle (Gabby) Langkilde graduated from Harvard College in 2021. During her undergraduate years, Langkilde served on The Harvard Crimson editorial board for three years and produced her column, "Pasefika Presence," which became the first-ever column to highlight Pacific Islander issues and experiences in The Harvard Crimson. Langkilde remains devoted to raising awareness for Pacific issues and is currently an educator based in American Samoa. She also utilized her writing experience to launch a new magazine, "Pasefika Presence," named after her previous column. The magazine aims to provide a platform for other Pasefika storytellers and artists to share their stories and work. Langkilde firmly believes in the power of storytelling and recognizes the value of Pacific voices to the world.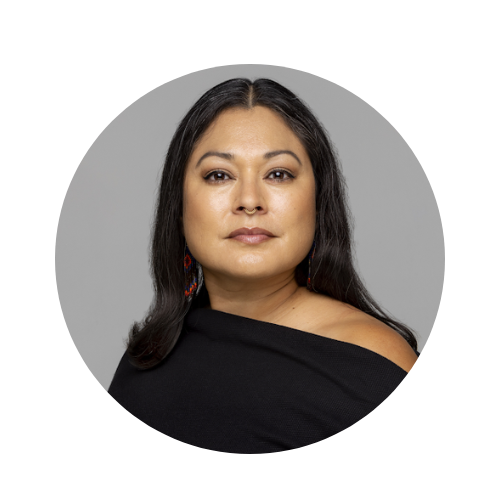 Angelina Ramirez - Tucson, AZ
Tucson-based Angelina Ramirez is a flamenco dancer, teaching artist and producer whose artistic work explores the experience of being a queer, latina flamenca in a traditional Roma/gitano dance form. Ramirez is interested in the intersections of arts and healing, focusing on work with elders of all abilities and integrating flamenco with autistic individuals. She is committed to promoting accessibility and eradicating ableism, racism and bigotry through dialogue, acceptance and community participation.
As an original member of Yjastros, the American Flamenco Repertory Company, Ramirez has toured with the world-renowned New York-based company Noche Flamenca. She was recognized as a 2022 Dance/USA Artist Fellow and received the Master-Apprentice Artist award through Southwest Folklife Alliance in 2021 for her dedication and commitment to flamenco arts. Additionally, Ramirez is a National Association of Latino Arts and Cultures fellow.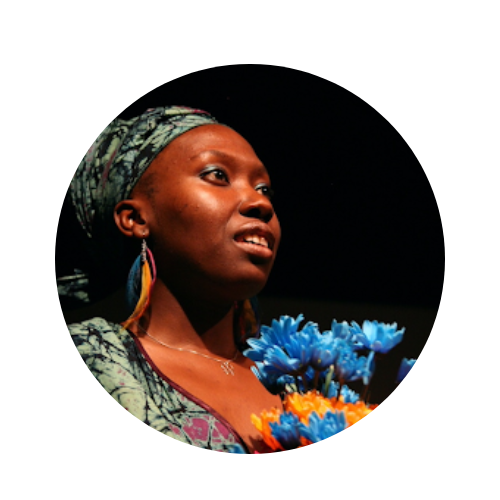 Yvonne Onakeme Etaghene - Oakland, CA
Yvonne Onakeme Etaghene is an Ijaw Urhobo Nigerian dyke poet, performer, author, dancer, playwright, visual artist, and fashion designer. She authored the novel "For Sizakele," which addresses African lesbian/bisexual identity, love, intimate partner violence, and gender. Her writing has been published in five poetry chapbooks, as well as various journals and anthologies.
Etaghene has presented her visual art in five solo art exhibitions and established a fashion line called Ankara Queen by Yv. Etaghene, which explores the relationship between Nigerian aesthetics, gender expression, and self-acceptance. Additionally, Yvonne hosts the NIGERIAN DYKE REALNESS Podcast.
Etaghene received a B.A. from Oberlin College, a Master's degree from New York University, and a Master of Fine Arts in Creative Writing from Antioch University. She is also a Svane Family Foundation Inaugural Artist in Headlands Center for the Arts' Bay Area Fellowship. More information about Etaghene and her work can be found at www.myloveisaverb.com and www.nigeriandykerealness.com.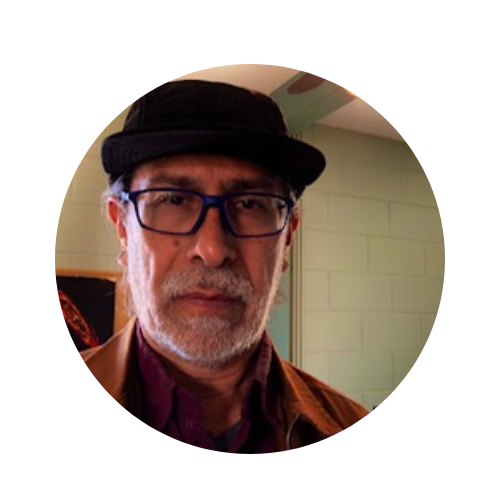 Tony A Diego - Thornton, CO
Local artist Tony Diego has resided and worked in Colorado for almost five decades. Diego has directed youth art and restitution programs in Denver and rural Colorado. In addition to his love for art, he enjoys traveling, learning about culture, and spending long hours listening to music in his studio. He lives a life that promotes connections and respect for the environment and the ancestors who have left a loving and healing legacy.
Diego is passionate about conducting art classes for youth and their families. Through witnessing the transformation of a room through art and the connection art inspires, he has found great reward. Throughout the years, he has curated art exhibits at various galleries in Colorado, and also organized and developed city beautification projects in small rural towns like Trinidad, Colorado — all initiatives that have helped to promote community connections.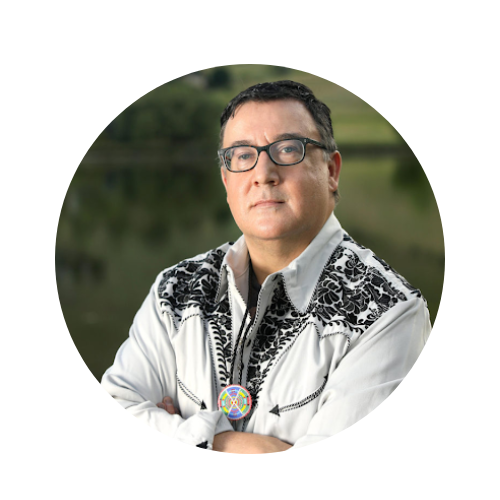 David Weiden, Highlands Ranch, CO
David Heska Wanbli Weiden, an enrolled citizen of the Sicangu Lakota Nation, is the author of the novel WINTER COUNTS (Ecco/HarperCollins), nominated for an Edgar Award, and winner of the Anthony, Thriller, Lefty, Barry, Macavity, Spur, High Plains, Electa Quinney, Tillie Olsen, and other awards. The book was also a finalist for the VCU Cabell First Novelist Award, the Hammett Prize, the Colorado Book Award, and the Reading the West Award for Debut Fiction. A New York Times Editors' Choice, an Indie Next pick, main selection of the Book of the Month Club and named a Best Book of the year by NPR, Amazon, Publishers Weekly, Library Journal, The Guardian, Financial Times, Air Mail, and other magazines. Weiden's short stories appear in several anthologies, including The Best American Mystery and Suspense Stories 2022 and Denver Noir. He is a professor of Native American Studies at Metropolitan State University of Denver and resides in Denver, Colorado with his family.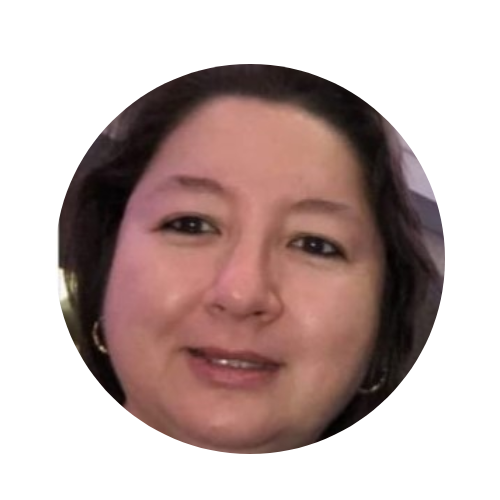 Amy Lou S Aguon - Agana Heights, GU (Guam)
A native of Guam, Amy Aguon has spent 28 years teaching elementary ESL. In addition to her career, she enjoys creating dot paintings that depict Guam landscapes and symbols that represent Indigenous Chamorro culture. Aguon is passionate about promoting Chamorro culture through art and strives to share her love of dot painting and art with her students.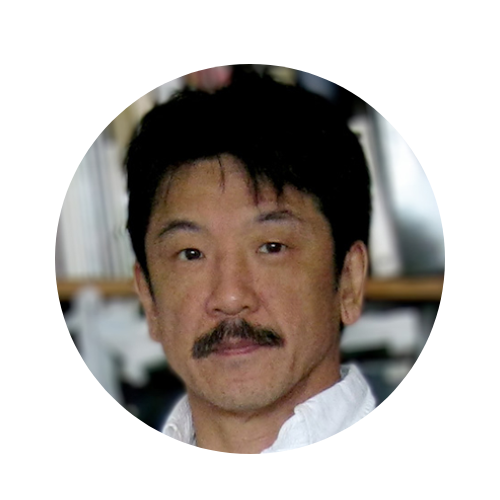 Gordon Sasaki, Honolulu, HI
Through his work as an artist, Gordon Sasaki expands the boundaries of disability. He creates opportunities to engage with disability that is simultaneously challenging and beautiful. Sasaki uses his own wheelchair as a "still-life" motif to create life-size paintings that redefine disability as a rich resource of creative energy and cultural iconography.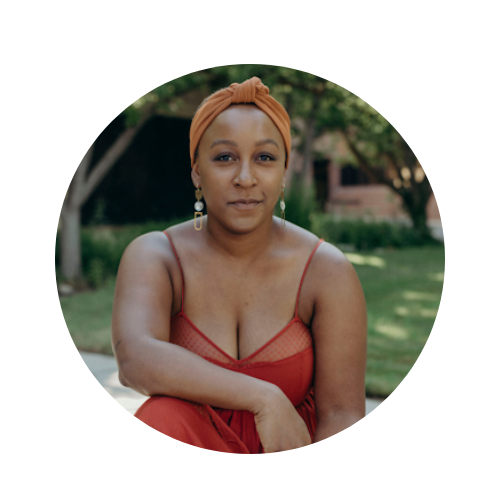 Jessica Harned - Nampa, ID
Jessica Harned began her career in Boise, Idaho, as a member of the Boise Philharmonic in 2016. Since then, she has performed with several local professional ensembles, including Mariachi Sol de Acapulco, who won the Governor's Award for Musical Excellence in 2018.
Education is a top priority for Harned. In 2020, she earned a master's degree from Boise State after winning the Boise Philharmonic Graduate Quartet Fellowship. This experience inspired her to speak up about the experiences of the BIPOC community within classical music. She has since devoted her time to fostering conversations about representation in classical music, both on the radio and in the classroom. She has also incorporated this work into her own performances in diverse and inventive spaces.
Harned is proud of her multifaceted career, recognizing that it has helped her become the musician and person she is today.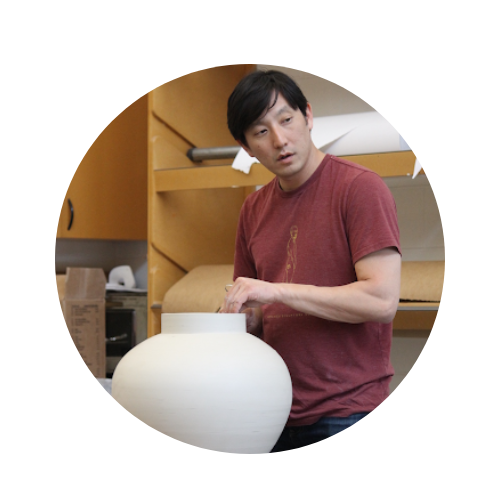 Steven Young Lee - Helena, MT
Helena, Montana-based artist Steven Young Lee served as the Director of the Archie Bray Foundation for 16 years until 2022. In 2004-05, he participated in an educational exchange and taught at universities throughout China, while also spending time in Seoul, South Korea studying ceramic tradition and history. Lee was a visiting professor at Emily Carr Institute of Art and Design in Vancouver, B.C. from 2005-06.
Lee has given extensive lectures in both North America and Asia. In the fall of 2016, he was one of four artists featured in the Renwick Invitational at the Smithsonian Museum in Washington, D.C. His work was showcased in a solo exhibition at the Portland Art Museum in 2019, and in 2021, it was included in "Crafting America" at the Crystal Bridges Museum of American Art.
Lee's artwork is held in collections at institutions such as the Smithsonian Museum, LACMA, the Portland Art Museum, and the Four Seasons Hotel in Seoul, Korea, as well as in many private and public collections. He received his bachelor's and master's from Alfred University.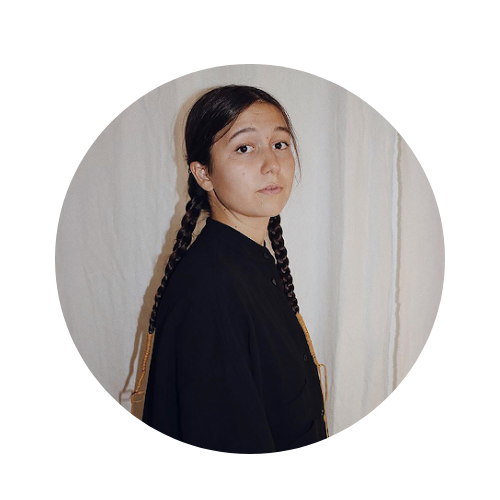 Stella Nall - Missoula, MT
Multimedia artist and poet Stella Nall "Bisháakinnesh" (Rode Buffalo) is from Bozeman, Montana. A first descendant of the Crow tribe, her work is informed by her experiences navigating the world and often centers current issues pertaining to Indigenous identity, visibility and representation. 
Nall graduated from the University of Montana in 2020 with a BFA in Printmaking, a bachelor's in Psychology and a minor in Art History and Criticism. She now lives in Missoula, where she is represented by Radius Gallery. 
Nall's murals can be found throughout the western United States and her work has been acquired for permanent collections at the Smithsonian National Museum of the American Indian in Washington D.C., The Institute of American Indian Arts Museum of Contemporary Native Arts in Santa Fe, NM, The Montana Museum of Art and Culture in Missoula, MT, and Montana State University in Bozeman.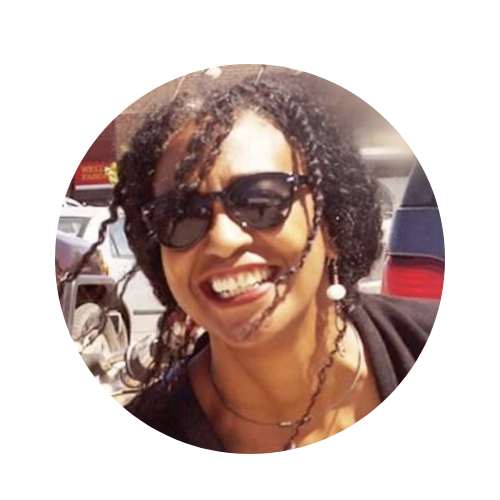 Loida Maritza Pérez - Albuquerque, NM
Loida Maritza Pérez is the founder and executive director of AfroMundo. A native of the Dominican Republic, she is an independent scholar, cultural activist and author of Geographies of Home, a novel published in the United States and abroad. Her upcoming book, Beyond the Pale, won a PEN America 2019 Jean Stein Grant for Literary Oral History. Her work has appeared in the Michigan Quarterly Review, Latina, MaComere, Meridians, Edinburgh Review, Bomb, Callaloo and Best of Callaloo. A 2022-23 National Leaders of Color Fellow, Pérez has received awards from the New York Foundation for the Arts, National Endowment for the Arts in collaboration with University of New Mexico and Rutgers University, IC3-Institute for Communities, Creativity and Consciousness, Djerassi's Henry Louis Gates Fellowship, Ragdale Foundation for the Arts U.S .– Africa Writer's Project, MacDowell Arts Colony, Yaddo Foundation, Hedgebrook, Millay Arts Colony, Ucross Foundation and Villa Montalvo.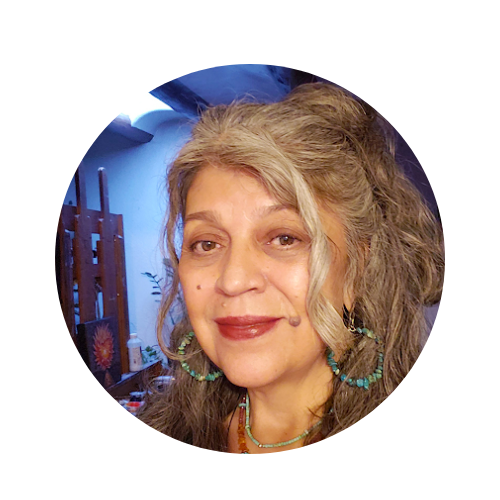 Paula M Lopez - Tesuque, NM
A prominent painter and muralist, Paula Lopez's acrylic paintings are driven by color and convey a multi-faceted array of symbolic, cultural and feminine imagery infused with spiritual vision and incendiary composition. This established her as a key artist in the Latina/Hispana/Chicana/ Mestiza genre. Born in Las Vegas, New Mexico, she identifies as an artist of mixed Jicarilla Apache and European heritage. 
An active and full-time artist, Lopez operated studio galleries in Las Vegas, Taos and Santa Fe, exhibited in Contemporary Spanish Market and had the honor to represent New Mexico as the official portrait artist at the White House, in Washington, D.C. in 2006, when New Mexico provided the People's Christmas Tree. 
After relocating to California in 2003, she maintained a public studio/exhibit space in Los Angeles. As a muralist, she produced individual, community and student-assisted murals as a teaching artist. She returned home to New Mexico in September 2020 due to the COVID-19 pandemic.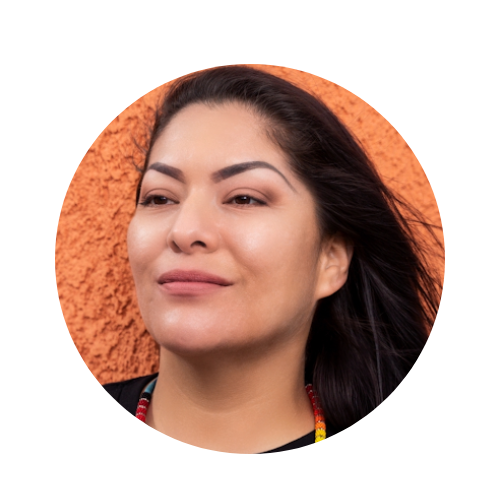 Fawn Douglas - Las Vegas, NV
Fawn Douglas is a Native American 'artivist', mother, and enrolled member of the Las Vegas Paiute Tribe. She also has roots with the Moapa Paiute, Southern Cheyenne, Creek, Pawnee, and Scottish. She is the head matriarch of Nuwu Art and runs the Nuwu Art + Activism Studios along with the Nuwu Art Gallery + Community Center, located in the heart of Las Vegas, Nevada. Douglas is dedicated to the intersections of art, activism, community, education, culture, identity, place, and sovereignty. Her art-making often remembers the past and ensures that stories of Indigenous peoples are heard in the present. Her studio practice includes drawing, painting, weaving, sculpture, and performance. Douglas currently does art and cultural consulting through Nuwu Art, organizes with the nonprofit IndigenousAF, serves as an arts commissioner for the City of Las Vegas, and works part-time with Meow Wolf. She earned her masters at University of Nevada, Las Vegas and works on several issues that span from MMIR/MMIW to environmental protection.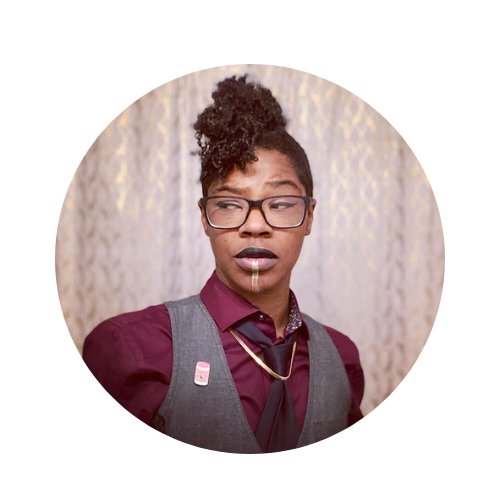 Leila Haile - Portland, OR
Leila 'Roux' Haile is a transdisciplinary artist whose work and social practice center creativity as the driving force for personal and collective liberation. Through tattooing, dance, circus, protest and community organizing they explore the relationship between individual, interpersonal and communal freedom.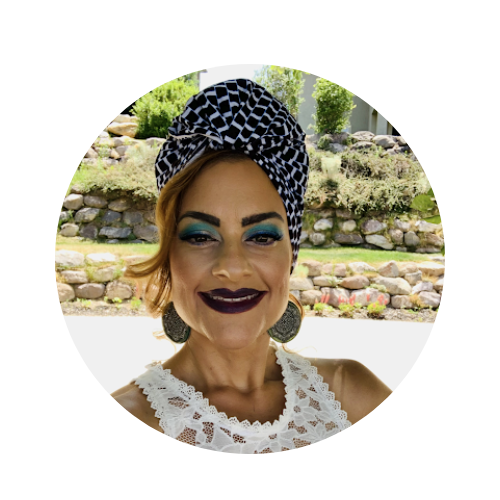 Miriam C Padilla - Draper, UT
Dr. Miriam Padilla is a proud LGBTQ Puerto Rican woman, a registered Taino tribal member, a doctor, and a community organizer. Dr. Padilla is board certified in Endocrinology, Obesity Medicine, and Lifestyle Medicine. She currently is the medical director of the LiveWell Center at Utah Valley Hospital. When she is not seeing patients, Dr. Padilla is the executive director of Bomba Marilé which is a nonprofit organization that shares Afro-Puerto Rican bomba music and dance with the community in Utah. She has received multiple awards for her community involvement including the "30 Women to Watch" award from Utah Business Magazine, the "Mujeres Destacadas" award from La Opinion Newspaper, and the Certificate of Special Congressional Recognition from the United States Congress. Dr. Padilla is grateful for WESTAF's support and hopes to continue lifting up brown, Black, and Indigenous voices through her work as a cultural artist in the state of Utah.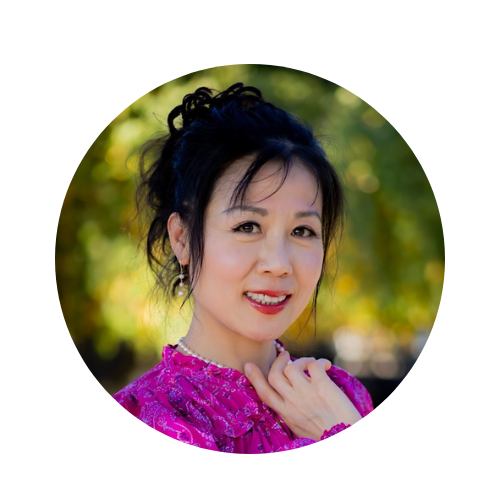 Mary Zhang - Spokane, WA
Mary Zhang is an accomplished artist and cultural enthusiast residing in Spokane, Washington. Over the past eight years, she has served as director of the Spokane Chinese Dance Group (SCDG), where she has exhibited exceptional artistic skills in Chinese dancing, as well as leadership and organizational abilities in community service. Zhang has organized and coordinated over 48 cultural exchange events with various local organizations, including senior centers, schools, libraries, cultural fairs and holiday celebrations. Under her guidance, the SCDG has performed over 150 diverse dance performances, including Classical Han Dynasty dance, Qipao dance, Tibetan dance, and Mongolian dance. Mary has been a vice president of the Spokane Chinese Association since 2014, contributing significantly to the organization and the Spokane Chinese community at large. In recognition of her artistic talents, Mary was awarded the Spokane Arts grantee of Mary's Chinese Dance Studio for the year 2022-23.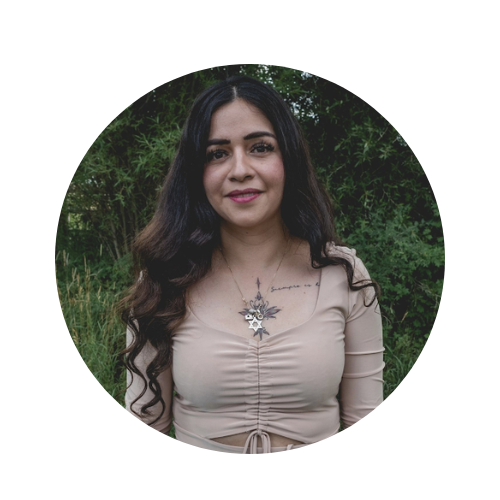 Jessyca Valdez - Jackson, WY
An aspiring photographer from Toluca, Mexico, Jessyca Valdez began pursuing photography five years ago after moving to Jackson Hole, Wyoming. Her passion is to shed light on the untold stories of the immigrant experience. Valdez has completed advanced photography coursework through UNAVID: Escuela de Fotografía in Toluca, Mexico and serves as a community mobilizer for Voices JH, also working as a housekeeper.
Our deepest thanks to the BIPOC Artist Fund Application Reviewers
And to the BIPOC Artist Fund Design Team and ELC Members
Ashley Stull Meyers, ELC Year 2017
Alexandria Jimenez, ELC Year 2015
Monique Michel, ELC Year 2021
Dayo Ayodele, ELC Year 2021
SuJ'n Chon, ELC Year 2013
Delbert Anderson, ELC Year 2021
Julz Bolinayen Ignacio, ELC Year 2017
Laili Gohartaj, ELC Year 2018
Janissa Martinez, ELC Year 2021
Ruby Barrientos, ELC Year 2021
Yvonne Montoya, ELC Year 2014
Brandall Jones, ELC Year 2020
Trisha Lagaso Goldberg, ELC Year 2012
Edward Hakim Bellamy, ELC Year 2010
L.T. Martinez, ELC Year 2021
Jessica Ceballos y Campbell, ELC Year 2015
Mariana Moscoso, ELC Year 2017
Nawahine Lanzilotti, ELC Year 2021