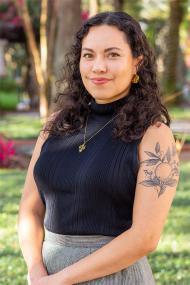 Karla Aguayo, Tampa, Florida
Program Director, Arts4All Florida
Karla Aguayo is a first generation Mexican-American. She is the Program Director at Arts4All Florida with experience in hospitality, museum education, event management, and adjunct teaching. She earned her M.A. in Art History from the University of South Florida; her Bachelor of Arts in Anthropology from the University of Florida. Karla has held positions at The Harn Museum of Art in Gainesville, The Salvador Dalí Museum in St. Pete, and the Tampa Museum of Art. She transitioned to teaching hybrid courses in 2020 at USF and the University of Tampa. Karla is passionate about engaging with community members through accessible youth and family programs. She hopes to connect young creatives to opportunities as diverse as they are. Her research interests include Renaissance art and cross-cultural exchanges from the early modern period, especially the translation of consumer and material culture. Most recently, she has been exploring issues in Latinx representation and identity, art, as well as the consumption of Latinx culture in the U.S. In her leisure time, Karla experiments in baking and cooking—seeking to further her understanding of the world through the food on her plate. She lives in Tampa with her husband and two furry rascals.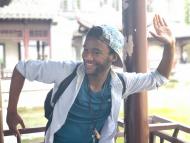 Arthur (Trey) Carlisle, Atlanta, GA
Artist & Activist, Music in Common
Arthur (Trey) Carlisle is an artivist (artist + activist) passionate about advancing peace, social justice, and reconciliation between communities in conflict through music, dance, and storytelling. A graduate from Soka University of America, Trey has spent the past 10 years creating films, writing songs, and teaching dance & Black history classes (in the U.S. and in China), aimed to build bridges and foster empathy between people of diverse racial, religious, and cultural identities. Trey is the former Youth Development Director of the L.O.V.E is the Answer Movement, which works to heal and transform the historically violent relationship between Law Enforcement and communities of color. Currently, Trey serves as the Senior Fellow for the nonprofit Music in Common (MIC), which repairs the fractures dividing communities worldwide through facilitated dialogue and collaborative songwriting, and as the Co-Director of MIC's Black Legacy Project, an innovative conflict transformation initiative and musical collaboration that celebrates Black history and builds solidarity to advance racial justice, equity, and equality.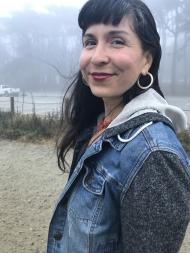 Elizabeth Colón Nelson, Louisville, Kentucky
Radical Hospitality Coordinator, Actors Theatre of Louisville
I am the daughter of Carmen Gloria Colón, who is the daughter of Ana Rosa Gonzales Martinez Colón. I learned to become my ancestors understanding of a mother because of my son, Silas Raphael. As a member of the Caribbean Diaspora raised in Atlanta, Georgia, by my mother who's family moved to South Carolina from Puerto Rico in 1955, I hold my ancestors close for wisdom and release. My mother rose out of the racist tyranny she experienced as a young girl growing up in the Jim Crow South and instilled in me that art can be infused in every aspect of life: how and whom I love, the clothes I wear, the work I do, the soup I make or any other thing I bring into my life. Valuing my lived experience as artistic expression led me to receive an MFA from Dell'Arte International. From there, my creative calling led me to perform as a lead clown in Spiegelworld shows, including ABSINTHE at Ceasar's Palace in Las Vegas. Later, I co-founded the Womxn of Color Arts Festival in Las Vegas, and the Leadership Collective at Dell'Arte International. Most recently, I joined Actors Theatre of Louisville as their Radical Hospitality Coordinator. I envision an art world woven into the fabric of communities to share stories that acknowledge the past and hold us collectively accountable for the present and connect to a sustainable future.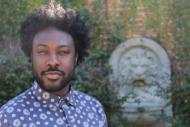 Jerald Crook, Auburn, Alabama
Founder, Higher Ground Society
Jerald hails from Bay Minette, Alabama. He attended Auburn University where he graduated cum laude with a Bachelor of Arts degree in History and a minor in Sustainability. He began his professional career working in public and academic libraries before joining the Alabama Bicentennial Commission staff as community relations specialist. There he served as liaison between the commission, local and state organizations, and bicentennial community committees. As of May 2019 he holds a Master of Public Administration from the University of North Carolina-Chapel Hill and he Jerald currently serves as grants and communications manager for the Georgia Humanities Council. In 2013, Jerald founded High Ground Society, (then Young Man Visions, Old Man Dreams) with a desire to get the people around him excited about the things he was passionate about: the arts, the humanities, and social and environmental justice. Through his work with Higher Ground Society he hopes to be a part of meaningful, positive change in Alabama's social and cultural landscape by building inclusive, sustainable communities steeped in love and appreciation for the arts and humanities.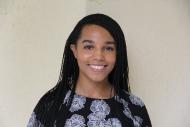 Kimberlyn Elliott, St. Augustine, Florida
Associate Director, Lincolnville Museum and Cultural Center
Kimberlyn Elliott is a student of history and a museum professional from Gainesville, Florida. She earned a B.A. in American History and Masters of Applied Social Science with a Concentration in History from Florida Agricultural and Mechanical University (FAMU).  Drawn to a career in diplomacy, she discovered that she wasn't enraptured by visas or economic policy, but instead the chance to connect across geopolitical divides through cultural exchange. By the end of grad school, she'd been fortunate enough to travel to Europe, Ghana and Cuba, where she grappled with how her identity as a U.S. citizen took on an extra dimension as a Black American abroad and she connected with a diasporic heritage only experienced in her studies. The conundrum of identity and the multitudes that make up each of us has continued to inform her work. As a public history worker, she enjoys bringing new discoveries in Black history and culture from college classrooms and university presses to youth and communities. She currently serves as the Associate Director of the Lincolnville Museum and Cultural Center in St. Augustine, FL. Through her career, she excitedly explores the fullness of Black life and culture and illuminates the vast contributions of the Black community to the State of Florida and the nation. Her latest collaborative project, "Resilience: Black Heritage in St. Augustine" was a year-long collaboration in 2021 that inspired the creation of Black history centered exhibitions, programming, and educational content from over 15 cultural and historical institutions in the St. Augustine area.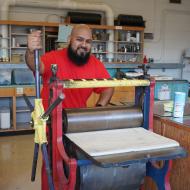 Frank Estrada, Oxford, Mississippi
University of Mississippi, Department of Art & Art History
A Memphis native, Estrada is an artist and printmaker living in Oxford for almost 15 years. He earned a Bachelor's of Fine Arts with an emphasis in Printmaking, a Bachelor's of Arts in Sociology, and is in the process of earning his Master's of Science in Integrated Marketing Communication. His work is composed of imagery from his Mexican heritage and Southern upbringing. With his knowledge of art and sociology, he creates relief prints that explore and question the American experience as a first-generation American. Estrada's artwork has been displayed throughout the country and has been awarded several honors including, the Double Decker Arts Festival featured artist (2015) and a Mississippi Arts Commission Visual Arts Fellowship Grant recipient (2016).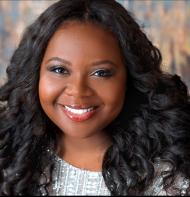 Patrice Johnson, Huntsville, Alabama
Arts Equity and Marketing Manager, Arts Huntsville
Patrice Johnson serves as the Arts Equity and Marketing Manager for Arts Huntsville—an arts nonprofit—in Huntsville, AL., and has experience in arts advocacy, marketing, public relations, strategy, project management, web development, design, and event management. She earned a Bachelor of Science from the University of Alabama-Birmingham in Business Administration with minors in Marketing and Public Relations and a Master of Science in Integrated Marketing Communication from West Virginia University with concentrations in Business Administration and Public Affairs. Patrice is passionate about community arts and broadening access in Huntsville; and strives to drive equity, visibility, ambiguity, and resources to her local arts community as she believes they are all necessary for the arts to continue to thrive. She enjoys bringing people together and seeing the beautiful outcome of incredible creatives. Patrice is excited to expand her knowledge to serve her community and continue advocating for the arts efficiently and effectively.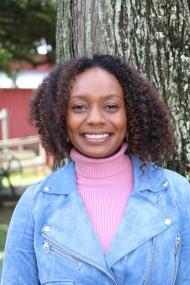 Ferin Jones, Port Allen, Louisiana
Curator of Exhibits, West Baton Rouge Museum
I'm Ferin Jones, a Black museum professional from Baton Rouge, Louisiana. I started my adult journey as a freshman at Florida Agricultural and Mechanical University, an HBCU in Tallahassee, Florida. After two years I transferred to my hometown to attend Louisiana State University where I earned a Bachelor of Arts in History. During my time at LSU, I interned at Louisiana's Old State Capitol for one semester digitizing their archives. A few months after graduating in the Spring of 2015, I was hired as a Tour Guide at The West Baton Rouge Museum. Since then, I've held various roles from managing social media and publicity while still working on school field trips and tours. In the fall of 2018, I began a graduate program at LSU in the Department of History while I continued to work at the West Baton Rouge Museum. In the Summer of 2020, I earned a Master of Arts in History. I was promoted to Curator of Exhibits in November of 2020. Since then, I've led and assisted the curatorial team on temporary exhibits."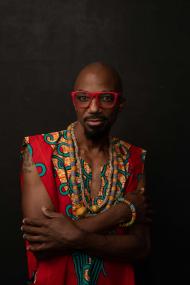 Vaughn Newman, Greenville, South Carolina
Founder, Vaughn Newman Dance
Born in Philadelphia, PA, I began dancing at William Penn Arts Charter and continued training at Freedom Theater, PHILADANCO, & New World School of the Arts, Miami, FL. While at New World, I began performing with MOMENTUM DANCE COMPANY and Brazz Dance Theater until I moved to Upstate SC in 2009. After choreographing for local theaters, dance studios, and the Peace Center for the Performing Arts, The Studio–Home of Vaughn Newman Dance(VND) opened its' doors in 2018 offering dance instruction to Upstate communities, students, hobbyists, and pre-professional dancers. The Studio is the home of Greenville's first Afro-American and professional contemporary dance company. I founded ZAKI West African Drum & Dance Ensemble and ADAM Arts as community outreach programs that cross socio-economical barriers by making the arts accessible to the community, especially misaligned and underserved youths. Together, these outreach programs and Vaughn Newman Dance narrow the cultural divide through curated interactive performing arts experiences, Traditional West African drum & dance classes, and workshops.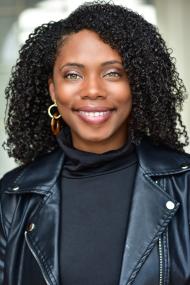 Leigha Porter, Lafayette, Louisiana
Owner, PARC Village
A native of Lafayette, Louisiana, Leigha Porter M.Ed is the founder and artistic director of F.I.R.E. Expressions Performing Arts Conservatory, Co-Creator of The Creole Nutcracker and owner of PARC Village, a Community Art Center that supplies resources to empower creatives of color. Leigha has a bachelor degree from the University of Louisiana at Lafayette (Major: Dance, 2010), a Masters of Education from Grand Canyon University (2016), studied Theater Arts at Dillard University in New Orleans, trained in ballet, modern and jazz techniques with world renowned choreographers such as Debbie Allen, Lula Washington, and Walter Hull. In 2015, Leigha attended the Horton Pedagogy Teacher Workshop at The Ailey School in New York City to study the Horton Technique and is a candidate with the Institute for Dunham Technique Certification, to allow her to teach this technique in her community and globally. Leigha provides community service as an adjudicator for the NAACP National Afro-Academic, Cultural, Technological and Scientific Olympics and has been the recipient of a number of awards, including the Delta Women in Business Award (2019), Spoken Red Enterprise Small Business Award (2019), and Grand Canyon University Success Spotlight (2019). For the past 8 years, Ms.Porter has served as an arts advocate, arts administrator, and movement artist and continues to serve the North side of Lafayette, a historically black and economically and culturally under-served community.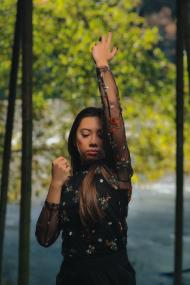 Jacquelyn Pritz, Atlanta, Georgia
Operations Manager, DanceATL
Jacquelyn (Jacque) Pritz is a Filipino-American dancer, arts administrator, and choreographer from Windermere, Florida now living in Atlanta, GA. She graduated from the University of Florida (UF) in 2018 with her BFA in Dance Performance and BSBA in Marketing. She is now the Operations Manager of DanceATL Incorporated. In this position, she led the efforts to turn the company into a 501c3 incorporated and fully operating service organization. She works closely with staff, interns, volunteers, and the board of directors to offer programming and services that serve the Atlanta dance community. Additionally, Jacque is the Program Coordinator at Emory Arts where she manages the Arts and Social Justice Fellows program.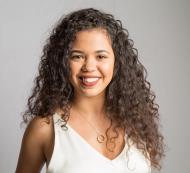 Victoria Moore, North Charleston, South Carolina
Writer and co-founder, TINYisPOWERFUL
Victoria Rae Moore is a writer and co-founder of TINYisPOWERFUL — an interracial, intergenerational, grassroots organization and community hub linking artists, cultural workers, youth and tiny business partners to embrace THE ARTS AND THE SPIRIT OF THE ARTS as activators of sustainability; to support and promote TINY BUSINESS in the South as a vital part of neighborhood and commerce; and to build a MENTORSHIP LEGACY awakening in YOUTH a spirit of imagination, entrepreneurship and social engagement. Victoria is the executive director of TINYisPOWERFUL and received a three-year Partners For Change award from Alternate ROOTS and the Surdna Foundation, continuing a long history of art in/with community to affect structural and systemic change. Victoria's role as an arts administrator started in 2018 when she was hired as an assistant quickly advancing to the role of facilitator with an artist-led creative placemaking project – conNECKtedTOO by the Charleston Rhizome Collective – which was the only project in South Carolina supported by an ArtPlace America Award. As a multi-racial Black woman native to Charleston, SC, Victoria is committed to social change through the arts and to amplifying marginalized voices for more true, inclusive representation of the past and the present as we shape a future together. She studied dance at Charleston County School of the Arts and earned a BA in journalism and public relations from the University of South Carolina.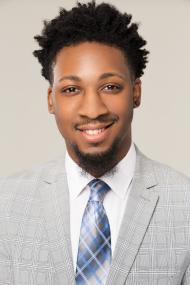 Brandon Reid, Nashville, Tennessee
Education and Development Manager, National Museum of African American Music
A native of Detroit, Michigan, I am a representation of the impact the arts can have on a young, African American male growing up in an urban community and striving to form his own worldview opposite of what is shown through the media. I am a musician and scholar of Public History with a concentration on African American history, music, and culture, a focus that has been nurtured by my time at Tennessee State University (TSU) and Middle Tennessee State University (MTSU). My participation in these programs have provided an interest in exploring, preserving, and interconnecting the experiences of historically marginalized communities to advocate for intentional change in the way the public understands and appreciates different cultures that ultimately impact and shape our communal identity and memory. This can be seen through my research interest in how African American music has influenced American history and popular culture. Parallel to my academic experience has been the growth of my professional career as a Public Historian. In my role at the National Museum of African American Music (NMAAM), I work to promote arts education programming and learning tactics in museums and through collaborative projects with schools, educators, and community organizations.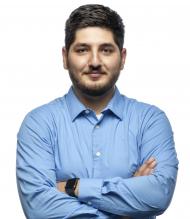 Antonio Renteria, Fayetteville, North Carolina
Director of Operations, Arts Council of Fayetteville/Cumberland County
Antonio is the Director of Operations for the Arts Council of Fayetteville/Cumberland County—serving more than 500,000 individuals annually through arts education, grants, festivals, and special events. With over 5 years of experience in arts administration and event management, Antonio's role at the Arts Council is focused on community engagement.  Over the past 3 years, Antonio has grown the ArtScape public art program with over 25+ pieces of temporary and permanent public art within the City of Fayetteville.  He is also the staff liaison to the Exhibits Committee for the Arts Council's Board of Trustees.  In this role, he manages the Arts Council's gallery and exhibition schedule – highlighting the work of local, regional, and national artists who use traditional and multidisciplinary approaches to their work.  Antonio's key accomplishments at the Arts Council include production of large-scale events like the annual International Folk Festival and A Dickens Holiday.  Antonio is also responsible for the day-to-day management of the Arts Council's facilities.

As one of Fayetteville's "40 under 40", Antonio is actively involved in volunteerism and community service; he serves as a Board Member to many cultural nonprofits in the area.  Antonio graduated from Montana State University-Bozeman with a Bachelors of Arts. Antonio is committed to building relationships with local artists, nonprofit organizations, and other community partners who make Fayetteville a vibrant and welcoming community for artists and other creatives.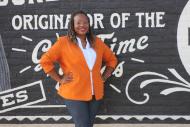 Shannon Stokes, She/Her/Hers, Winston Salem, North Carolina
Director of Artist and Partner Services at Arts Council of Winston-Salem
Shannon Stokes (she/her/hers) is the new Director of Artist and Partner Services at Arts Council of Winston-Salem & Forsyth County. She is dedicated to connecting individual artists with opportunities in arts entrepreneurship, and oversee the operations and programming of the Main Gallery and Community Arts Gift Shop at Milton Rhodes Center for the Arts. In her new role as Director, she has taken on grants administration while continuing to build and facilitate sustainable programming among local arts partners for greater community impact though the arts. Shannon is originally from West Palm Beach, Florida and received her bachelor's degree in arts administration from Salem College before earning her master of science in entertainment business from Full Sail University.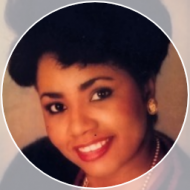 Bernice Sykes, Marks, Mississippi
Job Readiness Trainer, Quitman County Arts & Cultural Center
Bernice Sykes has actively engaged in the performing arts for over 25 years as a concert singer, opera singer, and show choir performer.  She leads with the intention of repositioning and creating a venue, removing roadblocks, and designing roadmaps to make arts and culture accessible to the BIPOC residents in her community.
Trained as a first and mezzo soprano singer, she has served as president of the Quitman County Arts Council for three years. It is here she realized that the BIPOC residents were being left out of the conversation. This became a game changer for her, and the Quitman County Arts & Cultural Center was birth.

Ms. Sykes earned her Bachelor of Arts in Public Administration from the University of Memphis in Memphis, Tennessee, and is a Master of Arts Degree candidate in Higher Education at the University of Mississippi.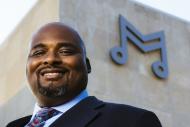 Gavin Wigginson, Memphis, Tennessee
Executive Director, PRIZM Ensemble
Gavin Wigginson serves as the Executive Director of PRIZM Ensemble where he oversees operations and strategic direction for the nonprofit organization. The aim of PRIZM is to elevate chamber music education opportunities for youth in the Greater Memphis area. He previously served as a Fellowship Coach for Memphis Music Initiative where he partnered with dozens of local schools and managed a team of Music Engagement Fellows who taught more than 750 students each semester. Gavin has a Bachelor of Music and Master of Music in vocal performance from the University of Tennessee-Knoxville. Memphis born and raised, Gavin is devoted to serving the people of Memphis through music engagement. A classically trained tenor, Gavin is an active performer and uses his skills to help raise awareness of social challenges that plague Memphis and the world. Gavin also has extensive experience in higher education as he currently serves as Instructor of Voice at LeMoyne-Owen College, Memphis' only HBCU, and previously served as Visiting Assistant Professor of Voice at Kentucky State University. Ultimately, Gavin would like to identify inclusive spaces for diverse stakeholders to gather in an effort to bring necessary and just solutions for an evolving world through music engagement.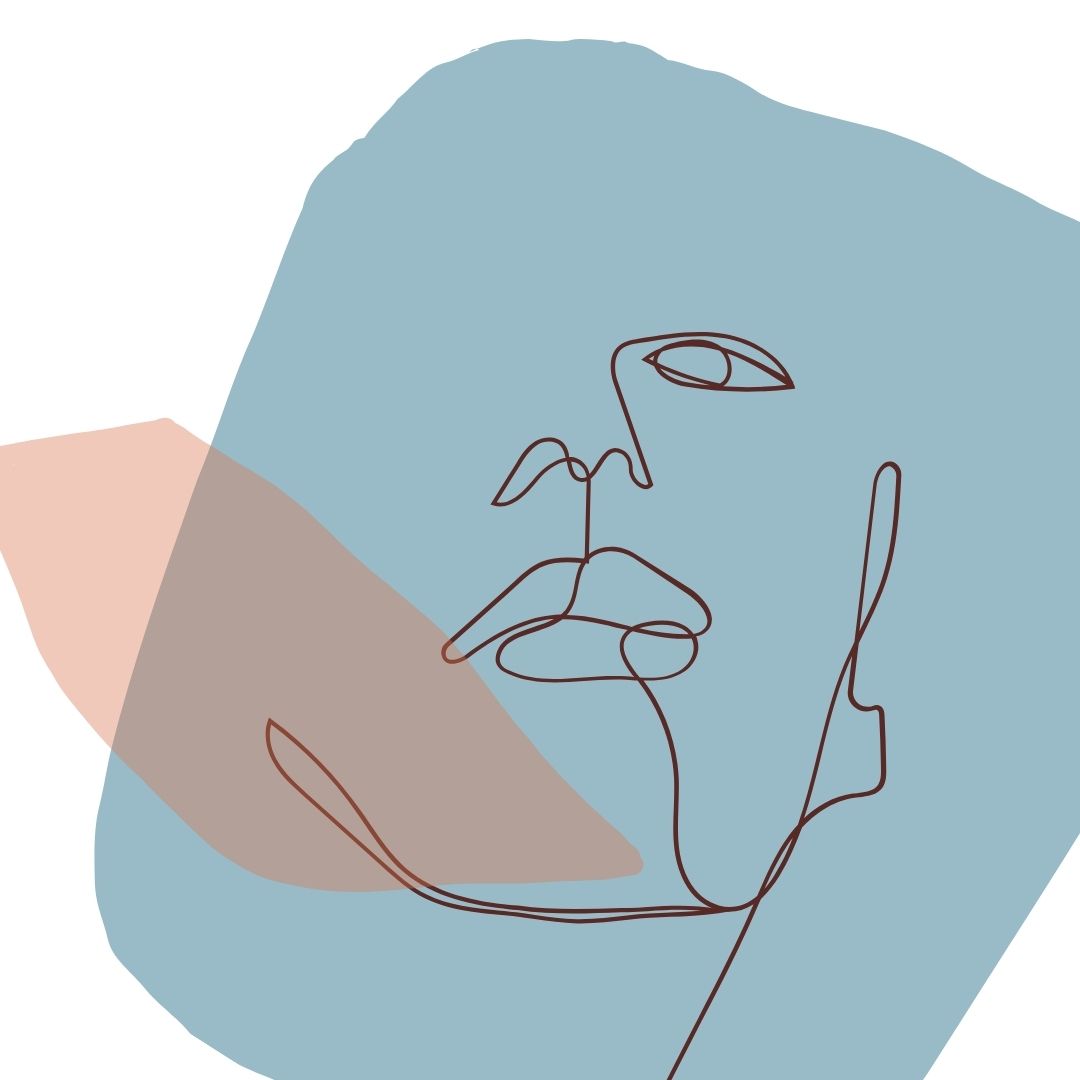 Tassa-Nieta Lexington, Kentucky
Founder, Whistle Work
My trajectory as an arts administrator has been non-traditional. Like a quilt-in-progress, my career path has been a stitching together of corporate and non-profit experiences leading me to my summative role as founder of Whistle Work(WW), an emerging non-profit providing youth and the adults who advocate for them layered programming and community events that include Art (i.e. visual and performing), Humanities and civic engagement. Consistent elements in the programming include the celebration of individuals from the African diaspora whose paths reflect triumphant mindsets- that when applied with their artistic calling – transformed the world. An alumna of Harvard Graduate School of Education and Howard University with 10+ years at a premier media conglomerate, I am a life-long learner, educator and performing artist who embraces the privilege of service. For 2 years I served as grants manager for LexArts (regional arts council and fund). Supporting 50+ organizations, I created empowering paths for small and under-resourced organizations. A KY Ambassador of Goodwill, I serve on community boards and was recently nominated as a 2021 KY UnApologetic Woman. In 2021, I committed fulltime to transitioning WW from a community light of 5 years to a regional beacon equipped for sustainability and succession.